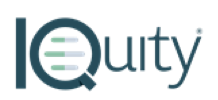 IQuity, Inc. is a data science company using genomic and proprietary healthcare datasets to improve chronic disease outcomes and lower the overall costs of managing these illnesses. They accomplish this by giving healthcare stakeholders information that allows them to make informed healthcare decisions early in the disease's progression. IQuity's technology was first used to analyze genomic data (RNA) in blood to accurately identify autoimmune diseases much earlier than is possible with current, conventional testing methodologies. Use of this technology was expanded to analyze health care data of broad populations in order to predict and monitor chronic diseases. The resulting data drives enhanced management of patients served by self-insured employers, payers and care management companies.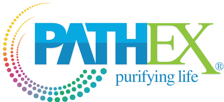 PATH EX is developing a technology to selectively capture bacteria and endotoxins from blood for the diagnosis and treatment of sepsis. The broad-spectrum activity of the PATH EX technology enables rapid capture of bacteria and endotoxin from blood, regardless of bacterial type or drug resistance and has shown a capture efficiency >99%. The PATH EX technology will allow for the rapid preparation of bacterial samples for testing, as well as the treatment of patients with sepsis and bacteremia using a method similar to hemodialysis.

AgGenetics is meeting agricultural demands in a socially responsible way. They are adapting cutting edge biotechnology designed for human application to the livestock world. AgGenetics believes that a healthier, happier animal is good for the producer's bottom line.

Biopredic serves both academic and industrial scientists in the fields of drug development, drug discovery, and research on cosmetics and chemicals. Biopredic isolates, produces, and distributes biological products including fresh and frozen human and animal tissues, primary cells, cell lines, and other reagents.

PurSolutions, LLC is a startup biotechnology company that works to harness cytoskeletal proteins for self-assembly innovations and advancements in research. They operate under the premise that nature has devised the most powerful and efficient mechanisms imaginable, and work at the intersection of biology and engineering to harness natural phenomena for synthetic applications. They work to supply premium quality cytoskeletal proteins as easily accessible reagents and harness the cytoskeleton for self-assembling materials and devices.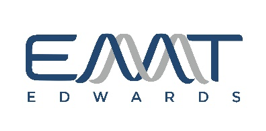 Edwards Macromolecular Therapeutics is an early-stage startup working on highly directed tools for cancer detection and therapy.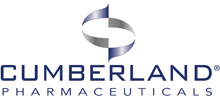 Cumberland Pharmaceuticals Inc. (CPI) is a specialty pharmaceutical company that develops and commercializes prescription pharmaceutical products for underserved physician segments. Primary target markets are hospital acute care and gastroenterology. Formulation laboratories in the Life Sciences Center provide product design and analytical support for CPI's marketed and late-stage development products and CET's promising early stage product candidates.

Cumberland Emerging Technologies, Inc. (CET) is a technology development company that forms partnerships around biomedical technologies invented by its partners. CET works collaboratively with its partners to accelerate the development of innovative therapeutic products arising from discovery research laboratories, with the goal to introduce new products into the commercial marketplace. CET's project portfolio includes mainly new drug candidates at various stages of nonclinical development, as early as proof-of-concept testing for identified lead drug candidates. Technology development activities are planned and executed collaboratively and governed by partnership agreements. The inventor partner leads scientific direction, and CET leads product development through the investigational new drug application and beyond, including in-licensing and out-licensing support.